Natede
Change the way you breathe with the new system that combines nature, technology and design by Vitesy!
The Natede air purifier analyzes the quality of the air you breathe in real time and removes the pollutants present in the rooms, enhancing the properties of the plants.
Through phytodepuration, plants accumulate and eliminate polluting elements present in the soil, water or air.
Natede increases this natural process to eliminate indoor air pollution.
It has a self-irrigation system that reduces water consumption.
In fact, the tank can supply up to 1L of water.
Natede is equipped with a photocatalytic filter covered with titanium dioxide that captures and eliminates VOCs, viruses, odors and bacteria.
By connecting to the Vitesy app, Google Home and Amazon Alexa,  Natede can keep you updated on the status of your indoor air! Natede has a proximity sensor that allows you to turn the device on and off by simply approaching your hand.
The LED inside Natede is similar to a breath, it lights up according to the level of quality of the air you are breathing.
It is a natural air purifier made of recycled plastic, "Smart", suitable for your home, your office, with an elegant and minimal design, with an innovative technology that captures and destroys compounds that are harmful to your health.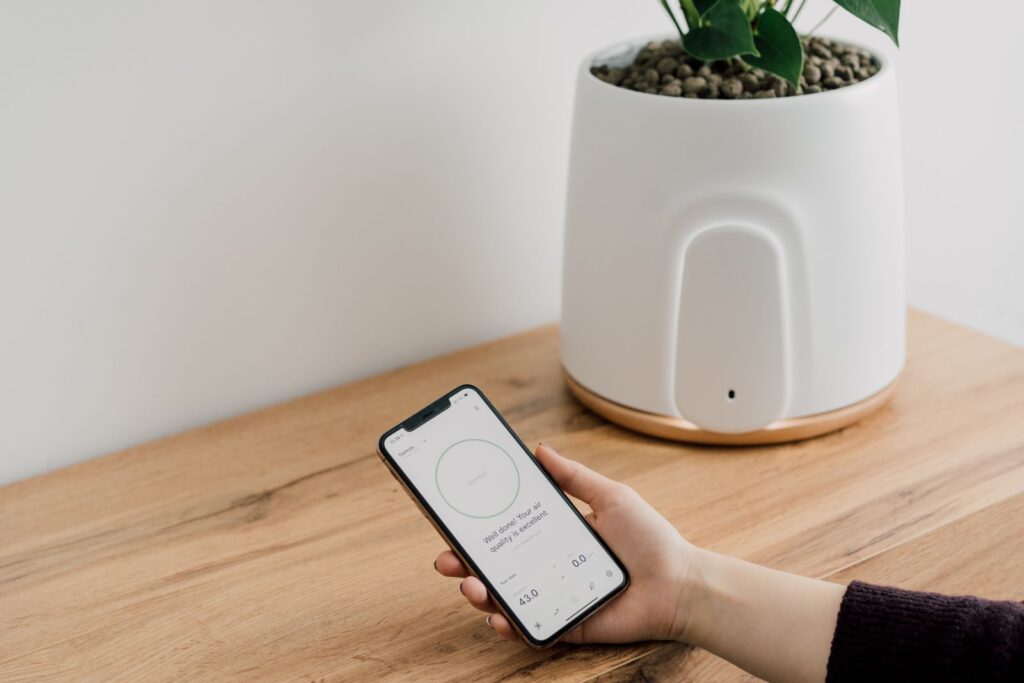 Eteria
The latest Vitesy novelty is Eteria, an easy indoor air purifier, to be moved wherever you need it, which eliminates the pollution present inside every room.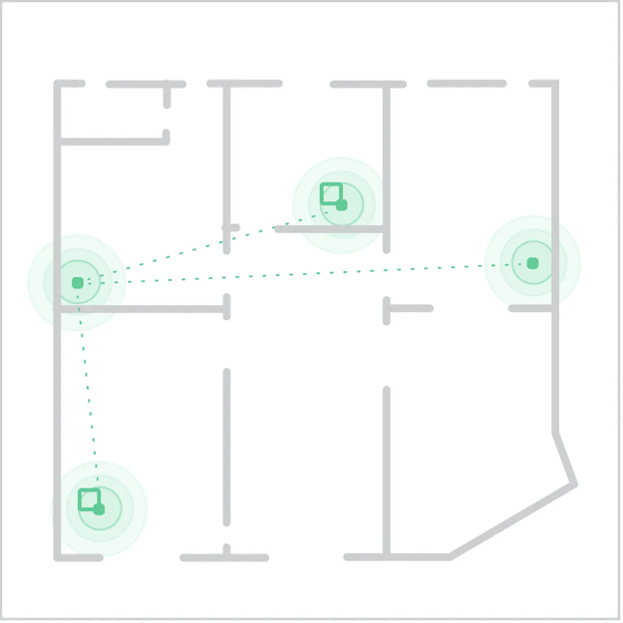 Thanks to the monitoring modules that can be placed in multiple rooms, Eteria monitors the air quality of the entire home via the app, thanks to the latest generation sensors that connect all Eteria devices present.
The purification module, on the other hand, can be moved where necessary depending on the quality of the air monitored by the modules.
FOR MORE INFORMATION PLEASE CONTACT New Energy Organism at neo@newenergyorganism.com andrea.rosetti@newenergyorganism.com